Physical Therapy & Sports Rehabilitation Services
Proudly Serving Concord, NH & Beyond
---
Freedom in Motion Physical Therapy provides a range of orthopedic and sports physical therapy services in Concord, NH. We are proud to serve patients of all ages with unprecedented care specifically tailored to your needs. As an independently owned and operated physical therapy practice, we understand the importance of receiving individual service, education and care. While you may be experiencing the same problem as someone else, it doesn't mean your course of treatment will be identical. We tailor your treatment plan to meet your needs and goals.
Our outpatient physical therapy practice is equipped with the latest equipment to provide you with unprecedented care. We are proud to provide services, education and treatment for the following conditions: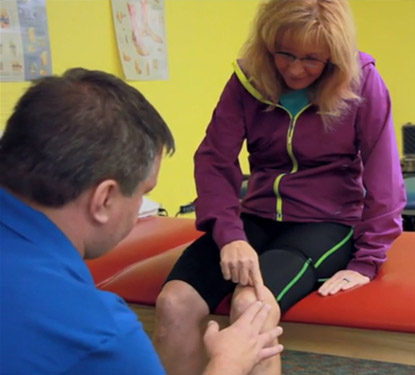 • Neck Pain & Injuries
• Sprains & Strains
• Pre-Surgical Rehabilitation
• Post-Surgical Rehabilitation
• Arthritis
• Joint Replacements
• Back Pain & Injuries
• Joint Injuries & Pain
• Sports Injuries
• Foot & Ankle Problems
• Balance & Fall Prevention
• Sciatica & Disc Problems
• Work Related Injuries
• Pre & Post-Partum Problems
• Orthotics
…and more!
In addition we offer the following specialty programs:
Athletic Transition Program
This program is designed for when your insurance company stops paying for physical therapy, but you are not ready to return to the game. This sport-specific training helps athletes transition back to their game. Additional training is crucial to reducing your risk of re-injury and to helping you return to your sport competitively.
Athletic Speed, Power and Agility Training
If you are looking for a competitive advantage, this training program may be for you. It focuses on speed and agility in athletes age 10 and older. Training in how to maneuver, reverse direction, corner, accelerate and decelerate with maximum speed have a competitive advantage over their fellow athletes. Our program is designed to improve your performance, maneuver safely, and avoid sports injuries. The rate of serious injuries among young athletes is increasing, so don't let your child be a statistic. Through our program, we will teach them the proper techniques to push their limits of excellence, but also give you peace of mind.
This program is for ages 10+.
Get Your Body Back (Post-Partum Conditioning)
During pregnancy, many changes occur to the body, most of which you have little control over. From changes to your pelvis and stretched abdominal muscles, to back and hip pain, we can help you feel like yourself again and regain your pre-pregnancy body. Together with you, our rehabilitation expert will work with you to develop a program that meets your needs and goals. This program is more than just exercises. Each client is individually assessed and participates in treatment sessions specifically tailored to treat your musculoskeletal and joint issues.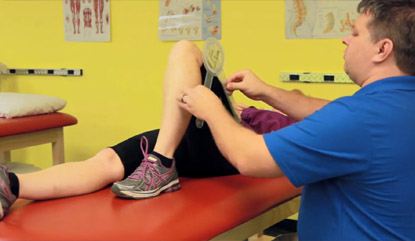 WHY CHOOSE FREEDOM IN MOTION PHYSICAL THERAPY?
When it comes to your health and receiving the healthcare you deserve, choice is important. Just as you choose which doctor or specialist you see, you have the same choice when it comes to selecting a physical therapist. Many physicians are part of a large group or hospital network that owns their own physical therapy facility and they will refer you to "their" clinic.
Freedom Physical Therapy is independently owned and operated by a physical therapist, who lives, works, and shops in the communities he serves. This guarantees you see the same therapist for every visit. We offer personalized care, a convenient location, and accept most insurance plans. We can schedule your first appointment within 1-2 business days, and offer flexible scheduling for appointments.
For more information about our physical therapy and sports rehabilitation services in Concord, NH or to schedule an appointment, please contact us today at 603-753-2942. We look forward to hearing from you!